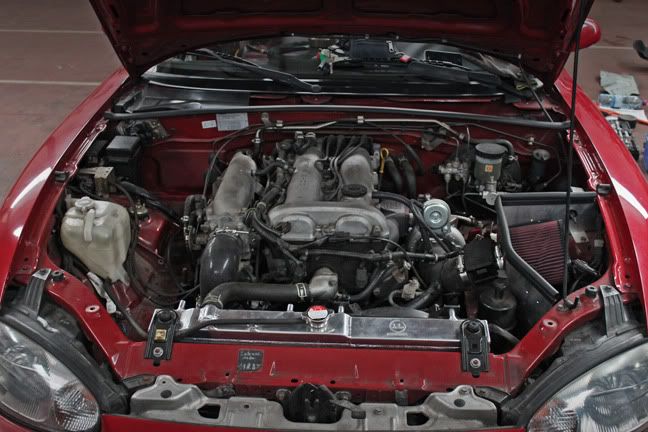 Done only 1.500 km this is one hell of a bargain
Flying Miata Voodoo2 Turbo Kit
for Mazda Mx5 Miata NB 1.6
Will most likely fit all 1.6 generations
with just a few small modifications.
Offer in the package is everything required to make it run:
FMIC with piping, Garrett GT2560R turbo,
BOV, header, turbo elbow, downpipe, intake piping,
intake filter, oil and water lines, oil plug for sump,
Voodoo Box (piggy back ecu), boost gauge and gauge pod.
Also available with the kit at minimum extra cost is a
brand new cometic headgasket, RX7 injectors,
fuel pump and ACL bearings for pistons and crank.
-SOLD-
info: nmwisima@yahoo.com