Although 15'' is the most popular size,
for the Mazda Mx5 Miata NA and NB,
its a common secret the 16'' looks better
especially on the latest Mk2 models.
Here is a list of all the
16x8'' Rota Wheels
available for immediate dispatch!
Most wheels are in 4x100 pcd,
for the 1989 to 2005 Mk1 and Mk2,
but we have also included some
in 5x114,3 pcd for the MX5 NC Mk3.
Click Read More or Click the Title to
see the complete Post and Info!
Price includes everything,
insured courier postage inside EU,
nuts, caps and spigot rings.
690 euros
info: nmwisima@yahoo.com
Starting with the specs that will go straight on the car,
no mods at all, we have three choices:
Rota Slipstream, et34 in White
Rota Cup, et35 in Silver with Polished Lip
RB, et35 in Gunmetal with Polished Lip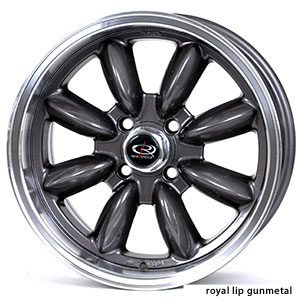 Ideal specs for both NA and NB can be found on the
Grid-V et20, in Bronze and Titanium Chrome
Straight fit to NB and NBFL -depending how low you are-
but will probably need an arch roll on the NA is the
RBR et10, in Gunmetal with Polished Lip
There is of course also the iconic
Grid Drift
This wheels will need 7 mm spacers to clear the
front Mx5 brakes and 5 mm rear spacers to match.
They will need arch rolling on the Mk2 and
possibly also some pulling on the Mk1 MX5.
Grid Drift, et10 in Bronze or White
For the Mazda Mx5 Mk3 NC all available
16x8'' Rota wheels will need work to fit.
Grid-V et20, in Bronze
Grid Drift, et10 in Bronze or White